As featured in Country Sampler Magazine!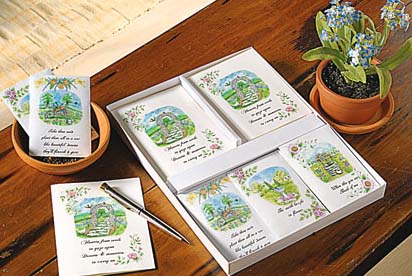 When sending just a card alone won't do....
CLICK HERE for your $5.00 OFF Coupon on this Note Card set!
Keep this thoughtful item on hand!
Tuck a beautiful Wildflower Seed Packet into each blank Note Card
to send an inexpensive gift of seeds that will bloom into flowers
& be remembered each year,
all for less than the cost of a cup of coffee!
Keep them on hand for any event!
GREAT HOLIDAY GIFTS FOR BIRD LOVERS AND GARDENERS!