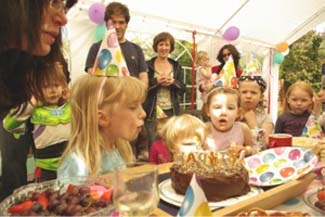 Children's kids party favors that are fun and inexpensive.
Party Favors for fairy, mermaid and princess theme kids birthday parties .

Little girls love planting enchanted glittery flower seeds in anticipation of the fairies that will eventually reside
along the flowers, and little princesses happily sprinkle the glittery dust in their magic kingdom or enchanted forest.

Childrens Party Seed Favors come with Seed & Glitter inside!
If you prefer, this particular line of packets are also
available empty, to place your own contents (candy, etc.) inside!

Please Note: Due to the small contents inside the Seed Packets Childrens party favors are not intended to be handled and/or planted without the supervision of an adult. Not for consumption.
Matching - Coordinating NoteCards & Invitations available!!!!!