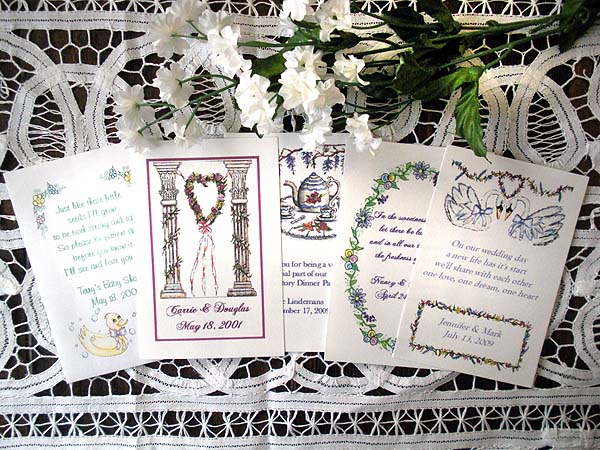 High quality seeds that we use in our cco friendly Custom party Seed Favor Packets,
are packed fresh, in White 3" x 4 1/2" size packets & have a high germination & purity rate.
Seed Party Favors are available in bird seed & also flower seeds that are well suited to a wide variety of planting zones (3-9) so it doesn't matter what part of the country you're in.
If you're searching for eco friendly green favors, look no further.
What better way of helping the planet than to plant environmentally friendly seed favors!
The seeds that we offer also have strong associations to various events.
Throughout history flowers have been grown & given not only for their beauty, but also for the symbolic meanings behind their very names.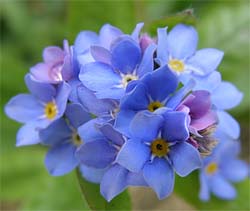 Forget-Me-Not flowers (Myosotis alpestris sylvatica) name says it best.
This particular flower is associated with true love & memories.
We offer the REAL Forget-Me-Not seeds, not the cheaper version which is much more commonly found by other vendors.

We truly WANT our seeds to grow for you!
Great Seed Favors, anniversaries, weddings or even more solemn memorial/prayerful events.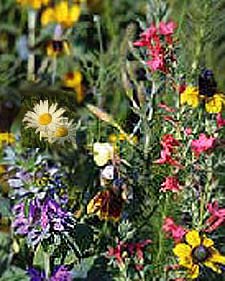 Wildflowers are beautiful assorted flowers that grow natural in an uncultivated state. We pack these seeds with over 20 varieties in each mix, (including: Black Eyed Susan, Shasta Daisy, Primrose, Coneflower, Lupine, Coreopsis and over a dozen other varieties!) for a long lasting display of beautiful colors. A nice choice of Seed Favors for any occasion. These are a great choice for bridal showers, family reunions, anniversary parties, corporate promotional handouts, family reunions, graduations, garden parties & fund raisers.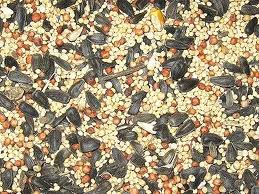 Wild Bird Seed offers a mix of high quality seeds &is the perfect seed favor for bird lovers & Nature lovers alike! These seeds offer our feathered friends a nice meal while bringing people & nature together.
Great party favors or unusual promotional handouts for Audubon groups & bird watcher groups. These are also very popular for brides having country theme or western theme weddings
A very nice alternative to throwing rice & is safer to the environment!

What better & unique way to remember an event or a loved one than by watching the very seeds grow, that have commemorated your affair!
Please Note: Some seeds can be ordered special, but we ask that you notify us of a custom seed request as soon as possible, so that we may get them into stock.
There is a minimum separate $15.00 fee for custom seeds, depending on the quantity needed, bearing in mind that this is for our cost of the seeds and the shipping of them to our facility.
Large bulk quantity requests may be more.
If the cost is more than the $15.00 minimum, you will be notified.